Optometrist Partner – Great Yarmouth & Gorleston
Joint venture partnership is the secret to our success here at Specsavers. Owning, leading and growing your very own business is considered by many to be the pinnacle of your career as an optometrist. We believe that professional optics should be led by opticians just like you – this is your chance to become the leader you were born to be.
The Opportunity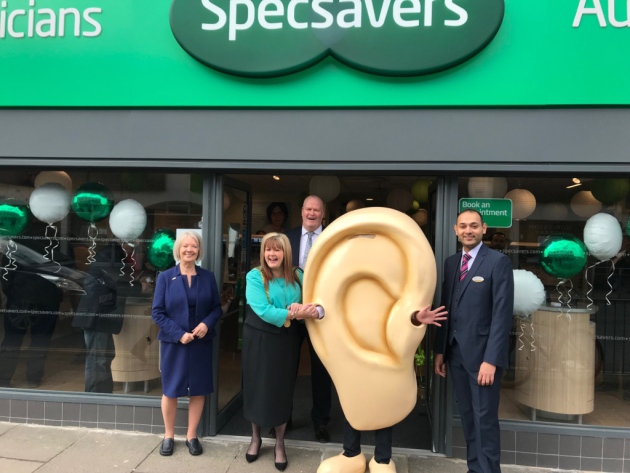 Specsavers are looking for an ambitious and talented Optometrist to become their new Optometry / Ophthalmic Director and Store Partner in both Great Yarmouth and Gorleston. This is a fantastic opportunity to live your life in a truly beautiful location, whilst doing the job that you love. There's terrific earning potential, plus you'll have the chance to build a secure investment for your future. To help you to succeed, you'll receive ongoing support from the existing Optometry and Retail Partners along with our leading global brand. You'll also have access to the very best clinical technology and will receive unrivalled professional development. If you'd like to find out more about this incredible opportunity at Specsavers in Great Yarmouth and Gorleston, then read on.
What's on Offer?
• 33% shareholding in Great Yarmouth plus 15% Audiology shares
• 33% shareholding in Gorleston
• Be your own boss, while still receiving an excellent salary
• Share in both businesses profits (dividends)
• Grow both businesses as an investment for your future
• Flexibility – a great work/life balance
• Build and shape your own team
• Make a difference to your local community
• Access to the best possible clinical technology, including OCT
• Outstanding opportunities for clinical and personal development
• Ongoing support from our leading global brand
• Support from existing Optometry, Retail and Audiology Partners
About the stores
Specsavers in Great Yarmouth first opened its doors in 1993 and Gorleston in 2018. Both stores sit in a prominent position on a main high street and are firmly embedded within the local community.
The Great Yarmouth store is spread across 2 floors and is due to have undergone an impressive refit by end of February 2021, and boasts 5 optics test rooms plus an audiology room. OCT will be added to the proposition in the near future also. Specsavers Great Yarmouth is an Audiology Hub, providing hear care services to its 6 spoke stores.
As Gorleston is only 3 years old, the store looks fantastic. It consists of 4 test rooms – including a dual room – and is equipped with OCT, meaning you will have everything you need to perform sight tests to the highest possible standards.
A team of 25 dedicated and passionate colleagues call the Great Yarmouth store home and likewise 10 in Gorleston. The existing Partners are really passionate about the clinical development of the team, and as the new Optometry Director you would have the scope to advise on training requirements, introduce new specialisms and build/shape the team further as required.
Both of these Specsavers' are accredited Platinum Employers. The Platinum Employer Scheme is part of the Specsavers drive to become a famous place to work. Stores with this accreditation have been verified on five key employer standards: Recruitment, Performance Management and Reward, Talent Management, Learning and Development and Employee Engagement.
Store location
5 miles separate Great Yarmouth and Gorleston, both are seaside resorts located in the beautiful county of Norfolk, known for its relaxed coastal way of life – perfect for people looking to escape to the country. Great Yarmouth is Norfolks premier beach resort with 15 miles of glorious golden sand, stretching along a beautiful coastline of seaside towns and villages. Great Yarmouth is uniquely located where the sea meets the Broads, Britains newest National Park. You can escape inland for wide open skies, beautiful rolling Norfolk countryside and the famous Norfolk Broads which are perfect for watersports such as paddle boarding or canoeing. The bustling city of Norwich is also only 20 miles away, offering the best of both worlds!
The opportunity to purchase shares in two outstanding stores, as well as the Audiology business is a fantastic opportunity that should not be missed.
What we are looking for
Requirements of the role
Alongside being a qualified and GOC registered Optometrist with the drive, passion and willingness to maintain the customer-focused culture and the high standards of this successful store. As the new Optometry Partner, you'll be able to provide a unique blend of customer care and professional excellence. You'll be able to build a rapport with the existing team, demonstrate excellent attention to detail and possess an ability to build strong relationships within the local community.